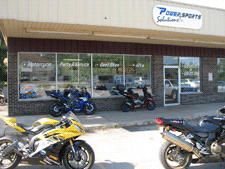 No matter what you ride, our experienced mechanics can usually help. Motorcycle tire installs, accessory installs, Race Tech suspension, scheduled services, oil changes, damage repairs and more.
Our technicians feature years of hands-on experience covering a wide variety of bikes like Harleys, Gold Wings, Sport Bikes, Dirt Bikes. BMWs, Ducatis, Snowmobiles and ATVs. Give us a try. Let us prove to you why we are the best, and always at affordable prices.
Trust is the key word that separates us from other motorcycle service departments. Our experienced mechanics perform expert repairs and maintenance at affordable prices. Due to the wide variety of skills our mechanics offer, we work on just about any brand motorcycle.
Keeping your motorcycle safe and properly serviced is something you can depend on with us. We perform safety inspections as standard procedure on every motorcycle we work on. If you ride a motorcycle and are looking for good old fashioned service and mechanics you can trust, you came to the right place. Making you a happy customer is something we do every day.